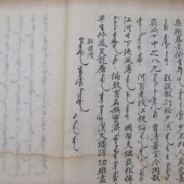 Planning to Propose a Manchu-Related Panel for the AAS 2016 Annual Conference? Read On! In anticipation of the 2016 Association for Asian Studies Annual Conference (March 31 – April 3 2016, Seattle, WA), the Manchu Studies Group (MSG) solicits panel proposals for possible MSG sponsorship. Panels should be focused on some aspect of Manchu studies, broadly conceived. Proposals should include a panel title and abstract, the names of all presenters and the titles of the papers that they plan to deliver, and contact information for the panel...
read more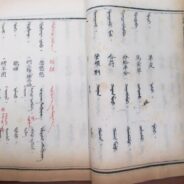 Good news manjurists! The Harvard-Yenching Library has announced that it will begin digitizing the library's Manchu and Mongolian collections in the near future: "In case that you missed this extremely exciting message, Harvard-Yenching Library will start the digitization project for its collection of the Mongolian books next month. You can expect to see most of the Mongolian books online in Hollis no later than June 2013. After the Mongolian project, we will continue digitizing the Manchu collection, first with 60 titles of the...
read more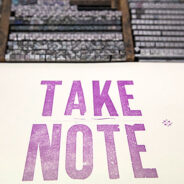 A recent conference at Harvard University on note taking and related practices featured a visit to the Harvard-Yenching Library . The visit introduced the exciting world of Manchu manuscripts to a diverse audience. For a full report visit Book History at Harvard.
read more