Call for AAS Proposals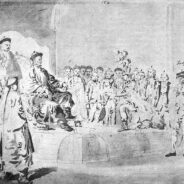 Planning to Propose a Manchu-Related Panel for the AAS 2016 Annual Conference? Read On!
In anticipation of the 2017 Association for Asian Studies Annual Conference (March 16 – March 19 2017, Toronto, Canada), the Manchu Studies Group (MSG) solicits panel proposals for possible MSG sponsorship. Panels should be focused on some aspect of Manchu studies, broadly conceived. Proposals should include a panel title and abstract, the names of all presenters and the titles of the papers that they plan to deliver, and contact information for the panel organizer. Please email all submissions to the MSG Executive Board at carla.nappi@ubc.ca by JULY 23 2016.