Annual Meeting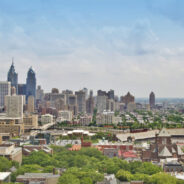 Dear friends,
The Manchu Studies Group would like you invite you all to participate in our annual meeting at the Association for Asian Studies. This meeting provides an opportunity for us to gather and discuss the direction of MSG, and provides a great forum for the executive committee to listen to your suggestions and comments.
Meeting Location:
Philadelphia Downtown Marriott, 1201 Market Street, Philadelphia, PA 19107
Meeting/Event Date: Friday, March 28, 2014
Room assignment: Meeting Room 411
Time of function: 7:30pm – 9:30pm
In addition, MSG is sponsoring a panel at this year's AAS. The name of the panel is "Knowledge and the Manchu Book." The abstract from the conference program is reproduced below.
The boom in printed texts of all sorts during the Qing period is by now a well established fact. While most scholarly books were of course written in Chinese, the growth of Manchu-language publications and translations, which provided scholars with totally new ways to approach diverse fields of knowledge, is largely overlooked. By analyzing four genres of Manchu books – dictionaries, conversation manuals, medical texts, and histories – this panel shows how the dissemination of Manchu texts contributed greatly to the development of a distinctive, and hitherto underappreciated, "Qing" intellectual culture that was rooted in both China and Inner Asia. The papers by Saarela and Fitzgerald argue that study of the Manchu language allowed for innovations in linguistics by providing novel methods for lexicographic analysis and language pedagogy. Nappi's research highlights the importance of Manchu sounds in the translation of medical literature. Looking to more traditional areas of study, Mosca describes the impact of the Manchu translation of the Zizhi Tongjian on historiographical traditions across the empire. By considering diverse aspects of Manchu textual knowledge, this panel begins a much-needed discussion of the disproportionately significant impact of the many hundreds of Manchu publications that were produced, used, and read during the Qing.
We hope that you can join us for either of these events!