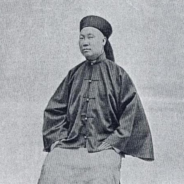 Eric Schluessel Ph.D. Candidate, Harvard University I have just had the pleasure of opening a Turkic-language translation of the Shunzhi emperor's Moral Exhortations to the People (Ch. Yuzhi quan shan yao yan 御製勸善要言) of 1656. This copy is held in the Staatsbibliothek Berlin's Hartmann Collection under the call number Zu 8390. The text towards the back of the work indicates that it was commissioned under Governor-General Tao Mo 陶模 (g. 1891-1896). The printing took place in late 1893: the Turkic text dates it to 1311 AH (July...
read more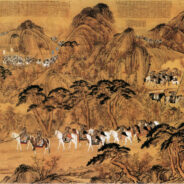 Greetings gucuse! MSG has returned from our summer hiatus.  This autumn will be a period of major development. Back issues of Saksaha will finally arrive on the website and an official announcement about the new journal will be released. We are in the process of lining up our blog posts for the next few months, but the materials we already have promise a year of very exciting posts. Here is a preview of some of our new blog topics: Manchu-Uighur translations Manchu poetry An interview with Evelyn Rawski, University Professor –...
read more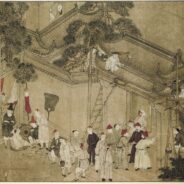 Illuminating the Shadow Economy of the Banner Garrison: Manchu Language Contracts as Sources for Qing Social History Tristan G. Brown Ph.D. Candidate, Columbia University Though relatively understudied, Manchu-language commercial contracts provide valuable insight into local banner life and Qing economic history. The exact number of extant Manchu language contracts is hard to ascertain, but in both the Capital Museum (首都博物馆) and the library of the Modern History Institute of the Chinese Academy of Social Sciences...
read more