Summer Vacation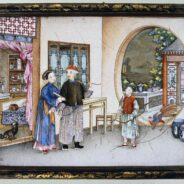 Now that summer is here, members of the Manchu Studies Group are scattering to the archives (or Rehe) for various research projects. This means that our blog will be on vacation until the beginning of the fall semester. We have a number of posts already lined up for September, and we cannot wait to share some of the exciting materials that have made it into our in-box.
Even as the blog takes a hiatus,  big changes will be coming to the Manchu Studies Group website. This summer we will write brief introductions to libraries with digital collections of Manchu materials,  digitally publish a new translation, and make a searchable version of the Manwen laodang available to the public. We hope that these changes will help us to grow into a more useful resource for scholars and enthusiasts alike.
We are also eager to get feedback on our efforts. If you have any comments, please contact us at manchustudiesgroup (at) gmail . com. In addition, we are always eager to have new posts for our blog. If you have any ideas that you would like to share, please let us know.
juwari sebjen okini
Website editor