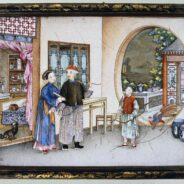 Now that summer is here, members of the Manchu Studies Group are scattering to the archives (or Rehe) for various research projects. This means that our blog will be on vacation until the beginning of the fall semester. We have a number of posts already lined up for September, and we cannot wait to share some of the exciting materials that have made it into our in-box. Even as the blog takes a hiatus,  big changes will be coming to the Manchu Studies Group website. This summer we will write brief introductions to libraries with digital...
read more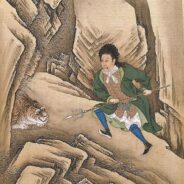 Over this past semester, MSG has featured fourteen blog posts by scholars actively using Manchu materials in their work. It is occasionally tempting to dismiss blogs as nothing more than trivia, but putting these independently conceived posts into dialogue reveals interesting trends for the future of Manchu studies. The first thing to note is that Manchu studies has gone transnational. Many of our bloggers have focused their posts on the ways in which Manchu texts and peoples interacted in an increasingly globalized world. Why this...
read more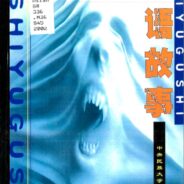 Hanung Kim, Harvard University The genre of folklore is a constituent part of Manchu literature, but has attracted less scholarly attention than other types of literature, perhaps because the strong imprint of its oral transmission renders it less accessible than other types of writing.  Still, some work in the genre has drawn the interests of a broader audience.  One example is the Nišan saman-i bithe, which, because it sheds considerable light on the spiritual activities of Inner Asian peoples, has been carefully studied and translated...
read more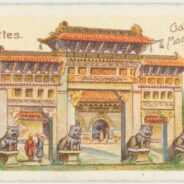 The end of the semester always makes April pass by too quickly. If you find yourself with any extra time, we hope you can peruse our blog offerings from the past month. We began April with a fascinating post by David Bropy on Nushirvan Yavshef's journey to the Ili river valley, where he found himself "A Tartar among the Tartars." His account is full of interesting details about Sibe reading habits and material conditions. Next, Mario Cams brought us across Eurasia to travel with maps produced in Lakcaha jecen de takūraha...
read more