Saksaha Flies East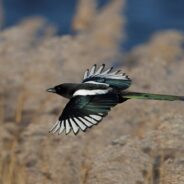 The final printed edition of Saksaha: A Review of Manchu Studies  has arrived.
With this final issue (No. 11) of Saksaha in print, we here at MSG are excited to inherit the journal's great legacy.  Benjamin Levey and Matthew Mosca, the new editors of Saksaha, are busy planning for the next issue.
MSG would like to thank Stephen Wadley (Associate Professor of Chinese and International Studies, Portland State University) and the other editors at Saksaha for their significant contributions to the field. We sincerely hope that we are able to live up to the promise made at the end of the journal by making Saksaha "be more readily available to readership throughout the world" and allowing "it to soar to greater heights."
Stay tuned for a forthcoming interview with Stephen Wadley.
Contents
Articles
Jerry Norman (In Memoriam)………………………………………….. 1
Jerry Norman, Manchu Grammatical Sketch……………………………… 3
Zhao Aping, 满族语言与社会制度文化………………………. 33
Yin Tiechao, Wu Xuejuan, The Study of the Sixth Vowel ū in Manchu Language……………………………………….48
Announcements
Saksaha is moving, Norman's Dictionary is published………………………………………….. 60