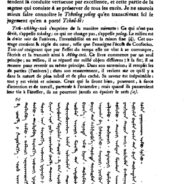 Mårten Söderblom Saarela, Princeton University As a friend recently pointed out to me, Manchu translations of Chinese from the Qing period often seem to adhere to a method in which every character in the Chinese should be accounted for by one word in Manchu. (I use "word" here simply in the sense of a string of connected graphs framed by whitespace.) In the case of Chinese idiomatic phrases, this often leads to the Manchu translation being very difficult to understand if read without consulting the original Chinese. As I was...
read more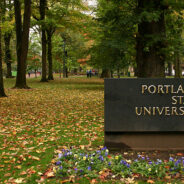 Now that the last print issue of Saksaha has been released, MSG sat down (virtually) with its former editor, Stephen Wadley, Professor of Chinese at Portland State University, to learn about the history of the journal.  The is the first of many interviews to come, and we are especially thankful to Dr. Wadley for taking the time to thoughtfully respond to our rather eclectic set of questions. MSG: What made you interested in the study of Manchu? SW: I kind of fell into the study of Manchu.  When I was studying Chinese as an...
read more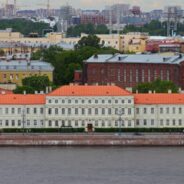 A Hard-won Work: A. O. Ivanovskii's Manchzhurskaia khrestomatiia Gregory Afinogenov, Harvard University Aleksei Osipovich Ivanovskii's academic career was not exactly an unqualified success. In1885, at the age of 22, he had just finished his undergraduate thesis when his alma mater—St. Petersburg University's Oriental Faculty, Russia's flagship institution for all things Sinological—appointed him to teach its Manchu courses. The venerable I. I. Zakharov, author of one of the finest Manchu grammars, had just died, and nobody else...
read more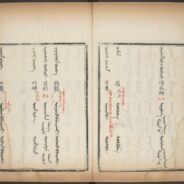 As previously announced, the Harvard-Yenching Library is currently digitizing many of the rare books in its Manchu and Mongolian collections. A few interesting books are already available. Of these eleven texts, one highlight is the heavily annotated copy of the 1792 Ilan hacin-i gisun kamcibuha tuwara de ja obuha bithe, otherwise known by its Chinese title, Sanhe bianlan 三合便覽 (A Trilingual Glossary for Convenient Browsing) by Ging-jai (Jing-zhai 敬齋).  The preface, by his son Fugiyūn 富俊, is dated 1780.  The Mongolian...
read more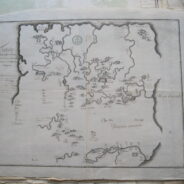 Mario Cams, KU Leuven The Département des cartes et plans of the French National Archives preserves a Latin version of the map that is included in the Lakcaha jecen de takūraha babe ejehe bithe ('Book recording the sending of an embassy to remote regions,' or Yiyulu 異域錄 in Chinese).[1] This book, published in Beijing in 1723, relates Tulišen's embassy to the Torgut Mongols, living just north of the Caspian Sea at the time, a journey undertaken between 1712 and 1715. Combining personal anecdotes with detailed descriptions of...
read more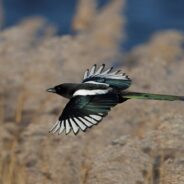 The final printed edition of Saksaha: A Review of Manchu Studies  has arrived. With this final issue (No. 11) of Saksaha in print, we here at MSG are excited to inherit the journal's great legacy.  Benjamin Levey and Matthew Mosca, the new editors of Saksaha, are busy planning for the next issue. MSG would like to thank Stephen Wadley (Associate Professor of Chinese and International Studies, Portland State University) and the other editors at Saksaha for their significant contributions to the field. We sincerely hope that we are...
read more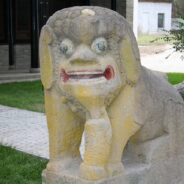 David Brophy, Postdoctoral Fellow, Australian Centre on China in the World Between 1915 and 1917, the Tatar journalist Nushirvan Yavshef undertook a trip to Xinjiang, or Chinese Turkistan (Chīnī Türkistān) as he usually called it. The first leg took him from Russian-held Semirech'e up the Ili Valley to Ghulja, then to Ürümchi and Turfan. From there he headed south via Kucha to Kashgar, and along the oases of the southern Tarim Basin as far as the remote village of Keriyä. His first reports from this journey were published in the...
read more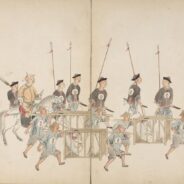 It was a good month for MSG. In case you missed the news, we had a wonderful inaugural meeting at the Association for Asian Studies in San Diego.  Please visit our earlier post announcing the details. This March we had three wonderful blog posts on MSG. We began the month with Mårten Söderblom Saarela's exciting investigation into the cost of Manchu dictionaries during the Guangxu period. Mårten is currently writing a dissertation on Manchu dictionaries during the Qing. His post makes us impatient for his final results!  Next,...
read more