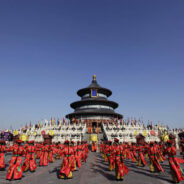 We are proud to announce the official establishment of the Manchu Studies Group! On Thursday March 21, 2013 we held our inaugural meeting in conjunction with the Association for Asian Studies annual conference in San Diego, and we are now formally affiliated with the AAS.  At the meeting we voted on bylaws, elected officers, and discussed the future of the organization and of Manchu studies broadly. If you would like to read our bylaws, they can be found here. Minutes from the meeting are available here. We also would like to congratulate...
read more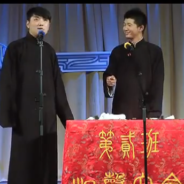 Lei Lin, AM Candidate Harvard University Xiangsheng 相聲, commonly referred to as "crosstalk", is a traditional Chinese comedic performance in the form of a solo monologue (dankou 單口), a dialogue between two comedians (duikou 對口), or a multi-comedian conversation (qunkou 群口). When xiangsheng appeared as a performing act in the Ming dynasty, dankou monologue was the most common form; during the Qing, duikou dialogue surpassed it in popularity, and has since become the form that is most frequently performed.  This is still the...
read more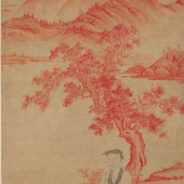 The Asia Society is currently featuring a show entitled "The Artful Recluse: Painting, Poetry, and Politics in Seventeenth-Century China."  The show features paintings by Ming loyalists produced during the early Qing. "The paintings in this exhibition offer a fascinating glimpse into the private world of these scholar-painters. Deeply affected by the crises of their times, many sought solace in the ancient ideal of withdrawal or reclusion. They retreated either literally or figuratively from serving a court filled with...
read more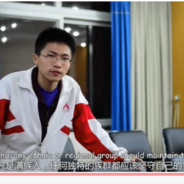 Everyone is aware of the considerable volume of material pertaining to Manchu studies and Manchu culture that is available online, including a number of sites that aim to increase popular interest in Manchu language and history such as Manzu zaixian 满族在线 (Asude bisire Manju), Jixiang Manzu 吉祥满族 (Sain sabingga Manju), Manzu ernü 满族儿女, Manzu wenhuawang 满族文化网, Manzu xin 满族心 (Manju mujilen), and Manzhou wenhua chuanmei 满洲文化传媒.  Recently a group of Beijing high school students, most of them...
read more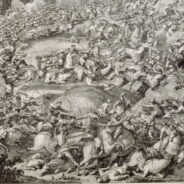 David Porter PhD Candidate Harvard University In February of 2012, Hing Chao, the Hong Kong founder of the Orochen Foundation — an "NGO dedicated to the cultural survival of numerically small ethnic minorities in Northeast China" — published an article on HongKongTatler.com lamenting the disappearance of the practice of archery among the Solon, a Mongol-Tungusic people who actively participated in the empire's eighteenth century campaigns in Xinjiang.  Chao, who often writes about vanishing cultures and minority...
read more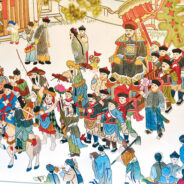 Dear friends and members, This February saw a flurry of activity at MSG. We are happy to report that the blog is expanding rapidly, and our goal is to post one item per week. To do this, we need your help. We are soliciting blog content from friends and users. Content needn't be academic. The blog is for anything Manchu related that you would like to share with our community. If you have any ideas, please contact us at manchustudiesgroup (at) gmail.com We began our month with "Manchu as a tool language for European...
read more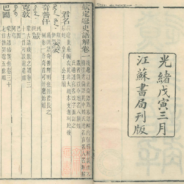 Mårten Söderblom Saarela, Princeton University Lacking good information on print runs, prices, and distribution channels, it is difficult today to estimate how widely Manchu dictionaries circulated in the Qing (1644–1911) period. Frequent reprints and republications of certain titles indicate that there was considerable demand for Manchu dictionaries at least in some periods and places. During the height of Manchu publishing in the 18th century, the most important printer-publishers of Manchu literature were the Imperial Printing Office at...
read more