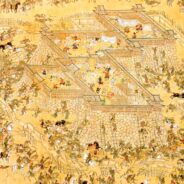 A recent article in the Journal of Cultural Interaction in East Asia by Choe Yungchul details the state of Manchu studies in Korea. While the field is still relatively new, Korean materials from the Choson period offer a unique perspective on the study of Manchu culture and society. Check out the full article "Manchu Studies in Korea" online at the journal's website.
read more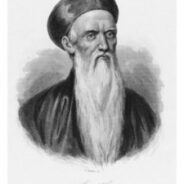 Elif Akçetin University of Illinois at Chicago Hymne mantchou chanté à l'occasion de la conquête du Jin-chuan Manchu hymn chanted at the occasion of the victory over the Jinchuan Rebels Hymne mantchou is a manuscript handwritten by Jesuit Father Amiot and addressed to minister and grand secretary Monseigneur de Bertin on May 11th, 1779. The document is a scanned copy of the original which is held in the Bibliothèque nationale in Paris. It contains an explanatory letter and a transcription of a Manchu hymn chanted to celebrate the...
read more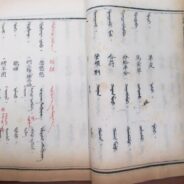 Good news manjurists! The Harvard-Yenching Library has announced that it will begin digitizing the library's Manchu and Mongolian collections in the near future: "In case that you missed this extremely exciting message, Harvard-Yenching Library will start the digitization project for its collection of the Mongolian books next month. You can expect to see most of the Mongolian books online in Hollis no later than June 2013. After the Mongolian project, we will continue digitizing the Manchu collection, first with 60 titles of the...
read more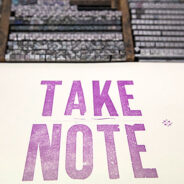 A recent conference at Harvard University on note taking and related practices featured a visit to the Harvard-Yenching Library . The visit introduced the exciting world of Manchu manuscripts to a diverse audience. For a full report visit Book History at Harvard.
read more